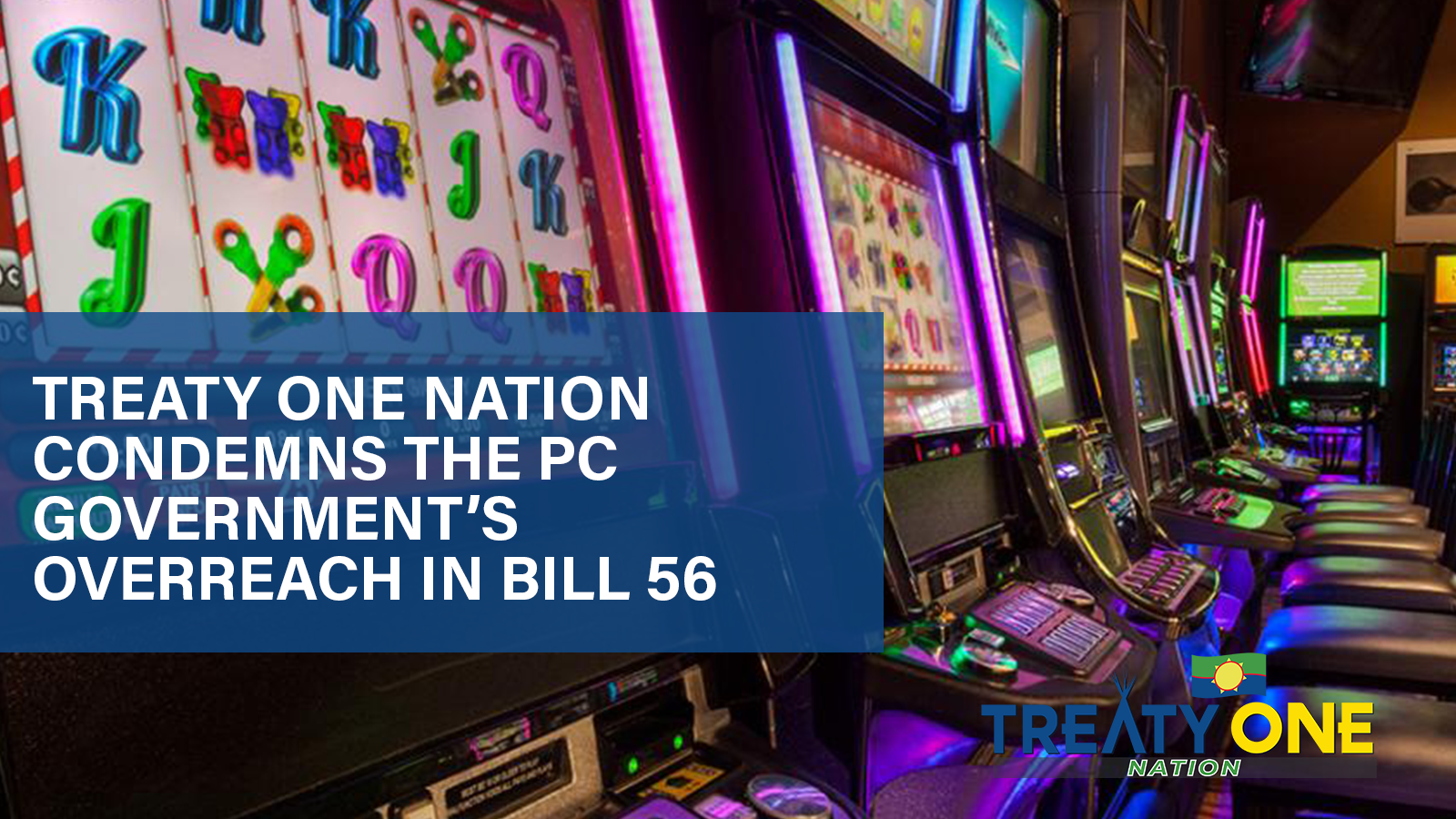 Treaty One Nation Condemns the PC Government's Overreach In Bill 56
Bill 56 Attempts to Undermine First Nations' Rights in Manitoba
Treaty 1 Territory, Winnipeg MB – Yesterday, the Treaty One Nation stood in strong opposition to Bill 56 and the Pallister government's overreach in First Nations of Manitoba.
The Treaty One Nation, Chief Deborah Smith of Brokenhead Ojibway Nation, and Mike Sutherland of Peguis First Nation spoke yesterday to the Standing Committee regarding Bill 56 – the Smoking and Vapour Products Control Amendment Act. The Treaty One Nation government vehemently opposes the Pallister government's attempt to undermine First Nations' right to self-governance and self-determination.
"The Premier's attempt to impose this provincial legislation in First Nations communities is just another indication of the systemic and legislative racism they continue to try to implement," said Chief Dennis Meeches, spokesperson for the Treaty One Nation. "While we aren't encouraging smoking or product sales in VLT lounges, we take serious issue with the PC government's most recent attack on our sovereignty and right to economic prosperity. Mr. Pallister needs to walk back this legislation and start working together with First Nations leadership in Manitoba," he added.
Introduced by the Pallister government this session, Bill 56 is seeking to ban smoking and the use and sale of tobacco and e-cigarettes in VLT lounges on First Nations land.
"Treaty One Nation is a sovereign Nation and will continue to decide what is best for our people," added Chief Meeches. "We will do whatever it takes to fight this Bill and exercise our Treaty rights and our rights as First Nations people."
– 30 –
For further information or to arrange an interview with Chief Meeches, please contact Blair Strong, Communications Coordinator at Treaty One Nation. Email: bstrong@treaty1.ca