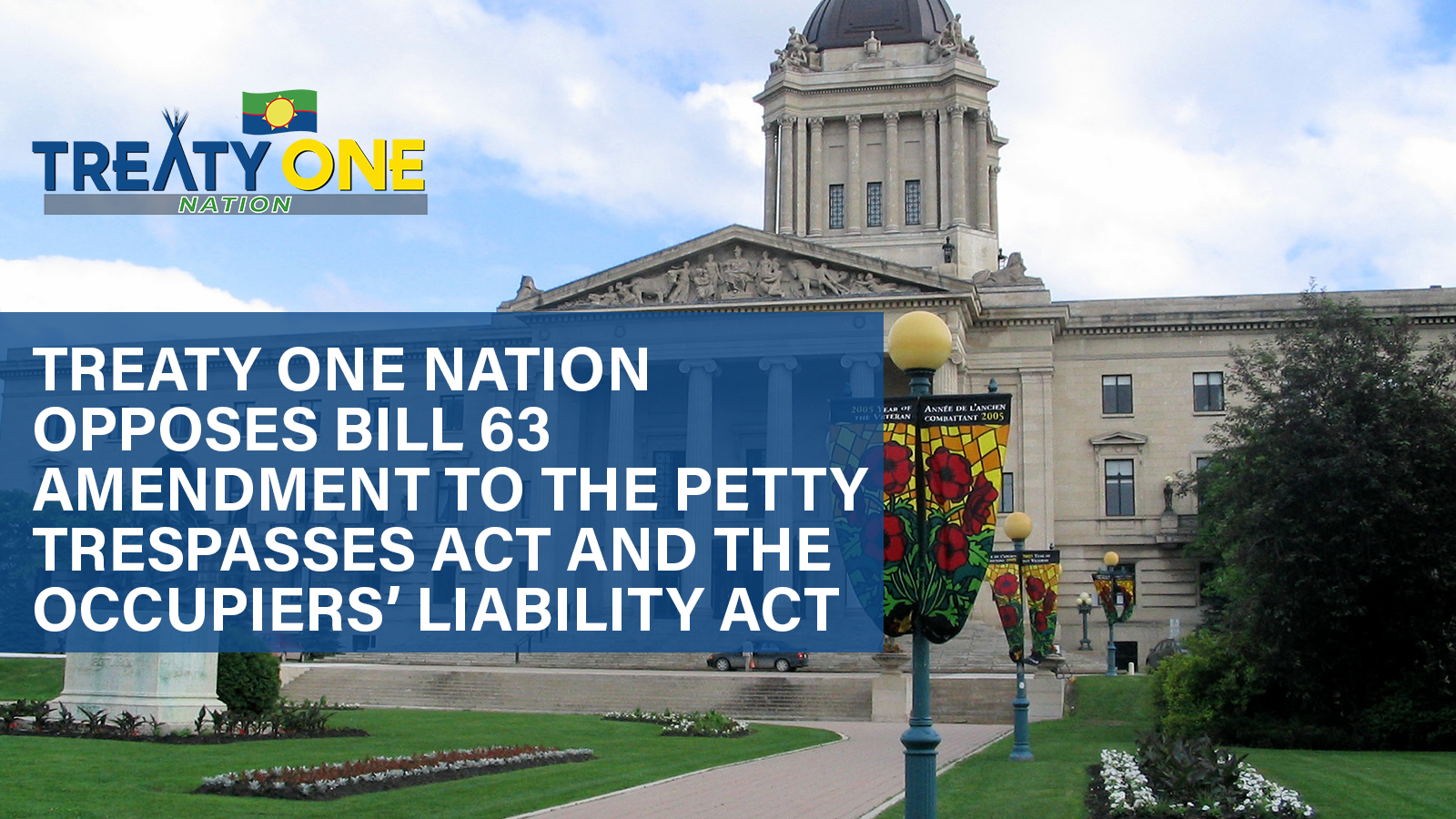 Treaty One Nation Opposes Bill 63 Amendment To The Petty Trespasses Act And The Occupiers' Liability Act
The Treaty One Nation is strongly opposed to the amendment to Bill 63 put forward by the PC government. This Bill amends the Act so that a warning is no longer required, First Nations people will be the most affected by this.
"This amendment states that a property owner is no longer authorized to perform an arrest and limits their duty of care to persons driving off-road vehicles or recreational trail users," said Treaty One Nation Spokesperson Chief Dennis Meeches. "This will directly affect First Nations people who hunt and trap for sustenance and traditional custom; our Constitutionally protected Treaty rights to hunt and fish are being trampled by this government."
First Nations people are disproportionately represented in the judicial system and fare worse in the colonial justice system. This change to allow property owners less duty of care is dangerous and reckless. The Treaty One Nation does not want to experience another tragedy like the Colton Bushie murder by an overzealous property owner, who no longer has obligation to provide verbal (or written) warning.
"First Nations of Treaty 1 were never consulted nor gave consent to this amendment that affects us the most. We demand Mr. Pallister to revoke Bill 63 and this amendment for the safety of all First Nations who may be subject to discrimination and unnecessary violence by land occupiers of Treaty 1 territory," Spokesperson Chief Dennis Meeches concluded