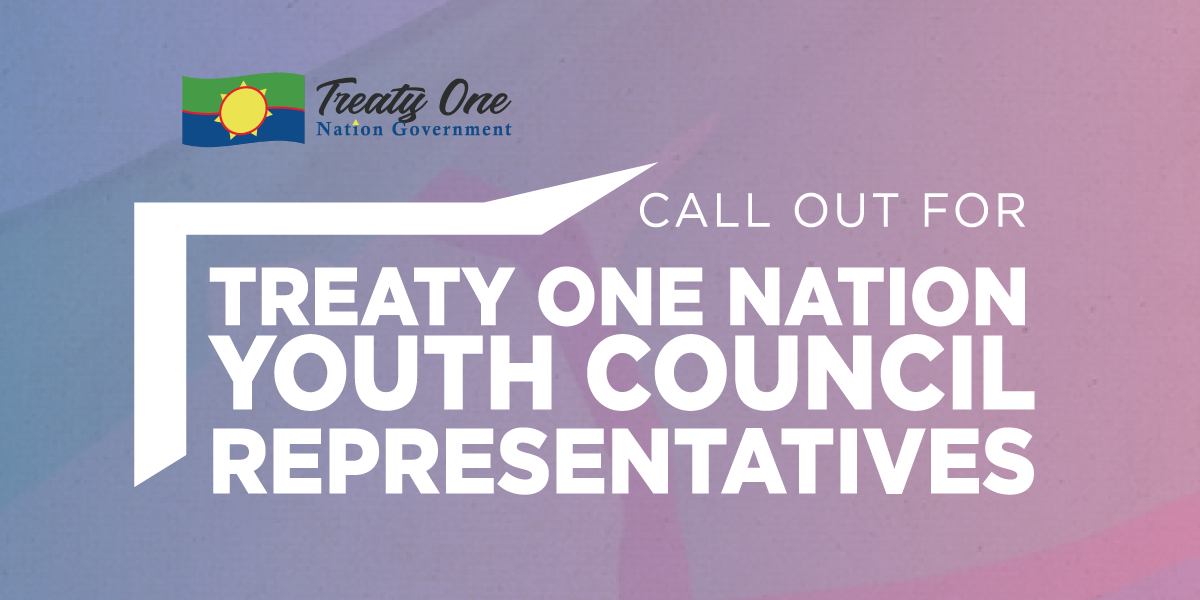 DEADLINE EXTENDED: Call Out for Youth Council Representatives
In August 2019, the Treaty One First Nations signed a Comprehensive Settlement Agreement with Canada for the transfer of Kapyong Lands to the Treaty One Nation. As part of the Agreement, the Treaty One Nation established a governance structure that will form the foundation for the Treaty One Nation Government, led by the Governing Council. The Governing Council is made up of the respective Chiefs from each of the seven First Nations.
Further to the implementation of the Agreement, the Governing Council is working towards Treaty One Nation Rebuilding. These efforts will focus on the establishment of a governance secretariat and collective renewal of Treaty One governance systems.
First Nations Youth are a critical component to the development, implementation, and sustainability of the Treaty One Nation Government. Therefore, it is the direction of the Treaty One Nation Governing Council to establish a Treaty One Youth Council:
1 On & 1 Off Reserve Youth from each of the 7 Treaty One Communities between the ages of 18-30 years.
DEADLINE EXTENDED TO: DECEMBER 31, 2020
EMAIL TO: timdaniels@treaty1.ca
Prerequisites:
Resume w/ References
1 Page Essay: Why do you want to be on the Youth Council?