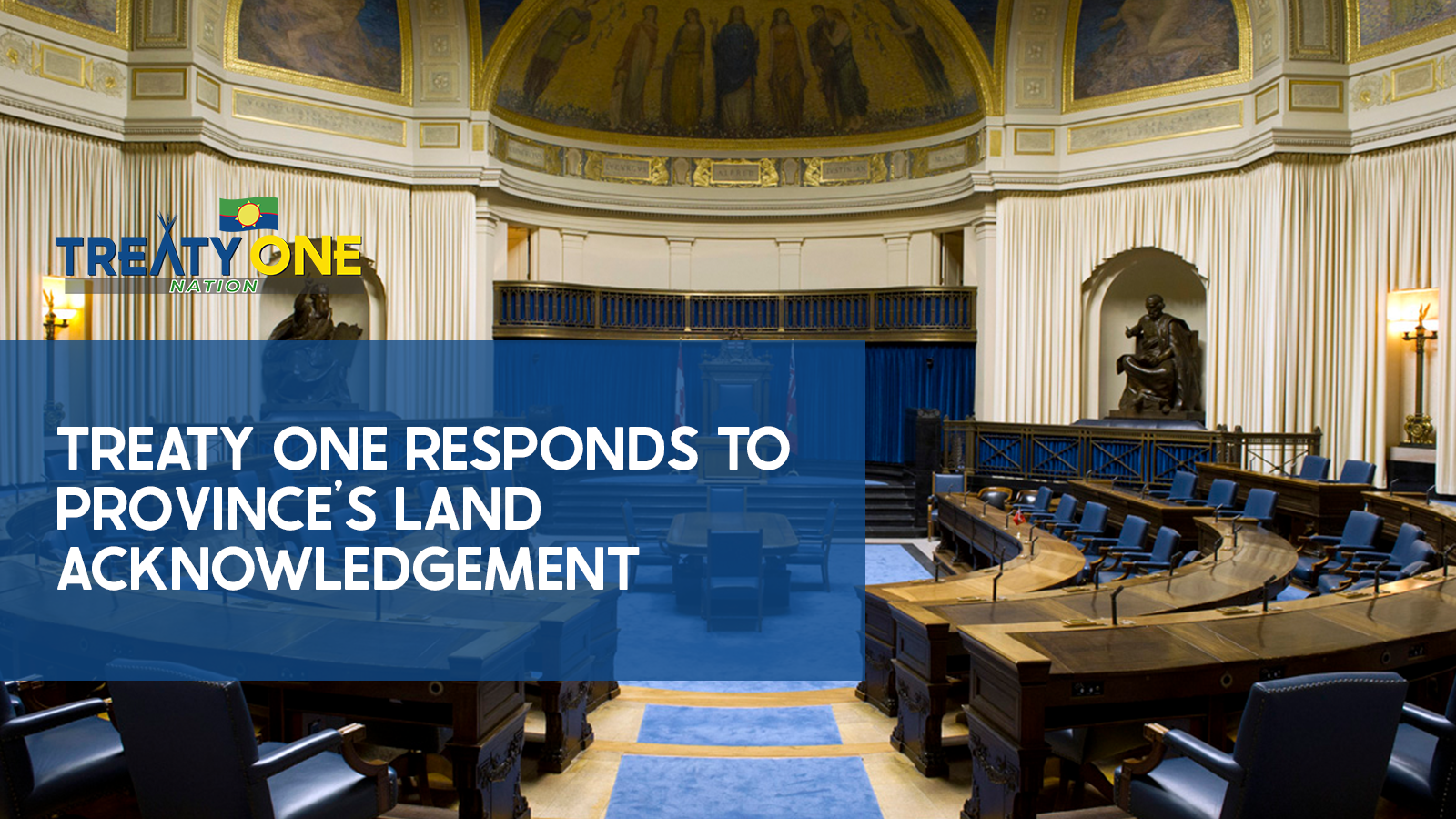 Treaty One Responds to Province's Land Acknowledgement
The province announced Thursday that sessions of the Manitoba Legislature will now begin with an Indigenous land acknowledgement. Land acknowledgements are an honorable and historically accurate way to recognize the traditional First Nations, Métis and Inuit territories.
"Acknowledging that we are the original peoples of this territory is an important step towards reconciliation, the strengthening of our nations, and will lead to land repatriation," stated Chief Dennis Meeches, Spokesperson for Treaty One.
The Treaty One Chiefs are hoping that the Manitoba Government steps toward reconciliation do not stop with a land acknowledgement and look forward to working together to strengthen their relationship.
– 30 –
For further information or to arrange an interview with Chief Dennis Meeches, please contact Blair Strong, Communications Coordinator at Treaty One. Email: bstrong@treaty1.ca