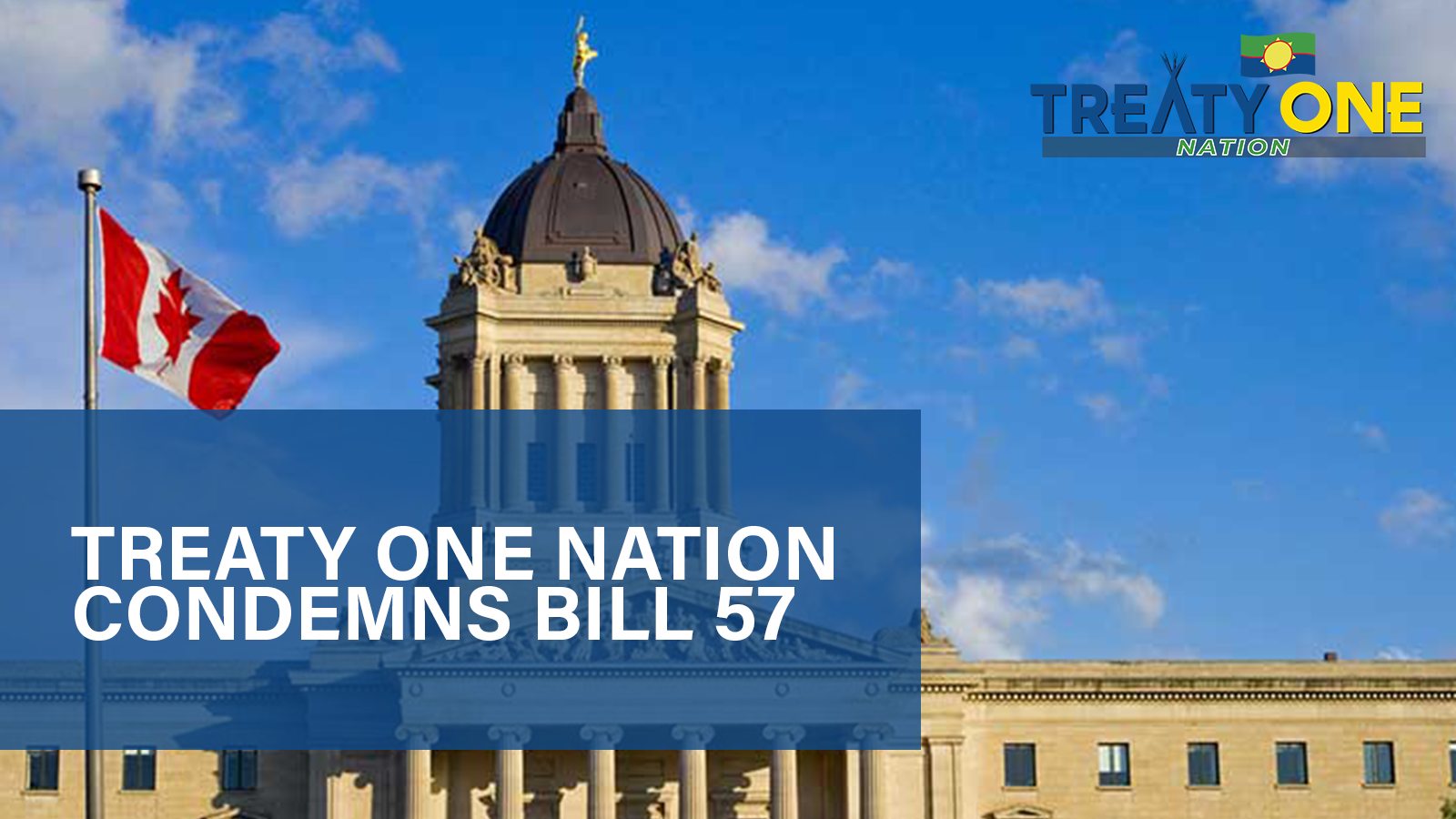 Treaty One Nation Condemns Bill 57
March 16, 2021 – The Treaty One Nation government today condemned Bill 57 and the Pallister government's attempt to infringe on Charter and Treaty rights of First Nations peoples in Manitoba.
"As sovereign people, First Nations of Treaty One have the right to protect and defend our lands and waters in a peaceful manner," said Chief Dennis Meeches, Chair of the Treaty One Governing Council. "We will do everything within our power to protect our rights against this disrespectful Act."
Meeches called on the PC government to retract this unbalanced piece of legislation that seeks to bypass the Charter, and work as partners with the Treaty One Nation to ensure all people living in Manitoba are included in economic prosperity.
The Protection of Critical Infrastructure Act was distributed in the Manitoba Legislature yesterday.
-30-
For further information or to arrange an interview with Chief Meeches, please contact Blair Strong, Marketing Manager at Treaty One Nation.  Email: bstrong@treaty1.ca