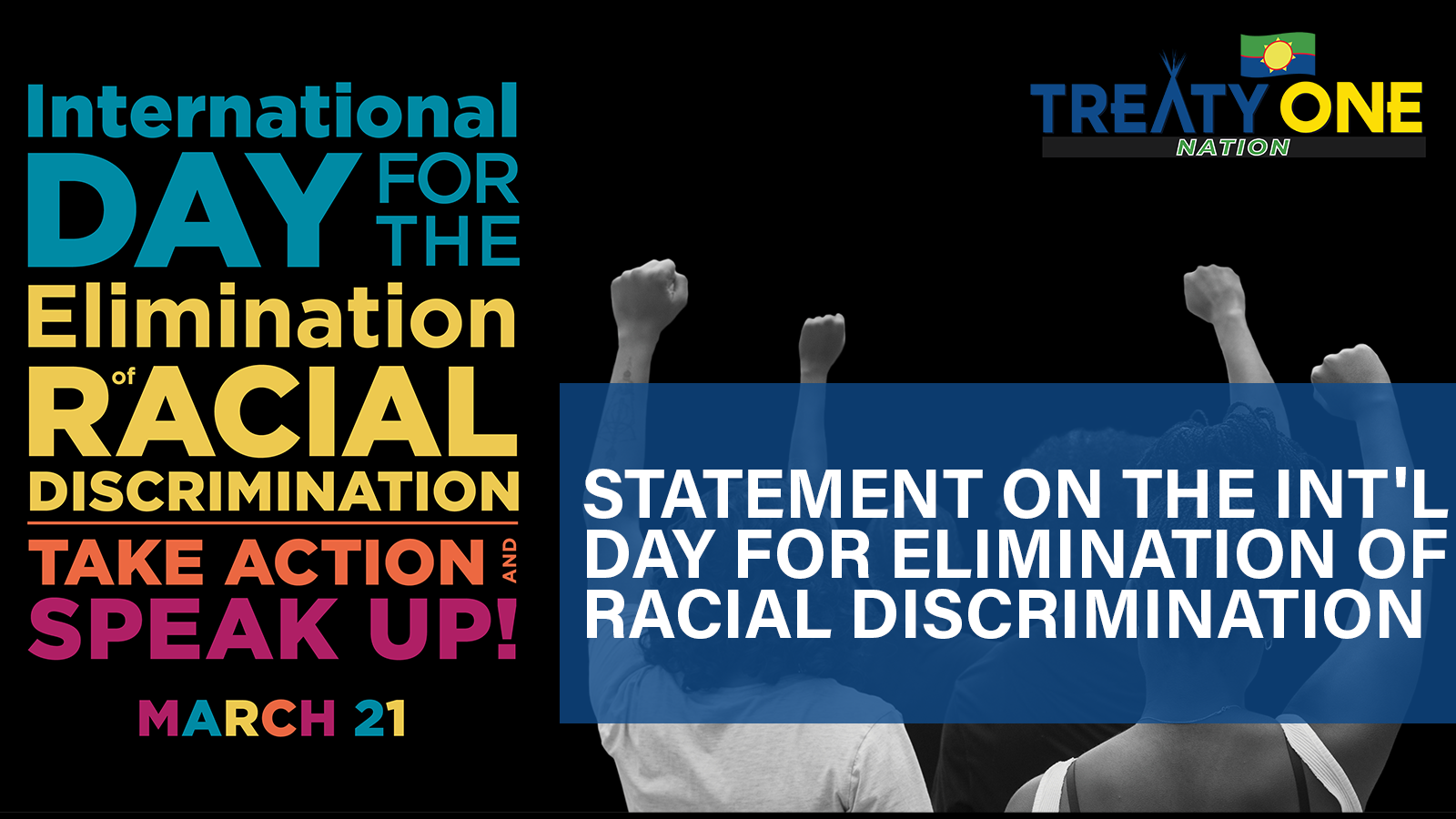 Statement on the Int'l Day for Elimination of Racial Discrimination
Today, the Treaty One Nation government would like to recognize the UN International Day for Elimination of Racial Discrimination.  On this day in 1960, police opened fire and killed 69 people at a peaceful demonstration in Sharpeville, South Africa, against the apartheid pass laws.
We know that First Nations people still experience systemic racism and discrimination in Manitoba, and we stand together in fighting racial injustice.  We encourage all Treaty One citizens to take a stand against racism, today and always.
The Treaty One Nation also stands in solidarity with the Asian, Black, and people of colour in Manitoba who are experiencing bigotry and discrimination.   By working together, we can build a more equitable, more inclusive, and stronger Manitoba for everyone.