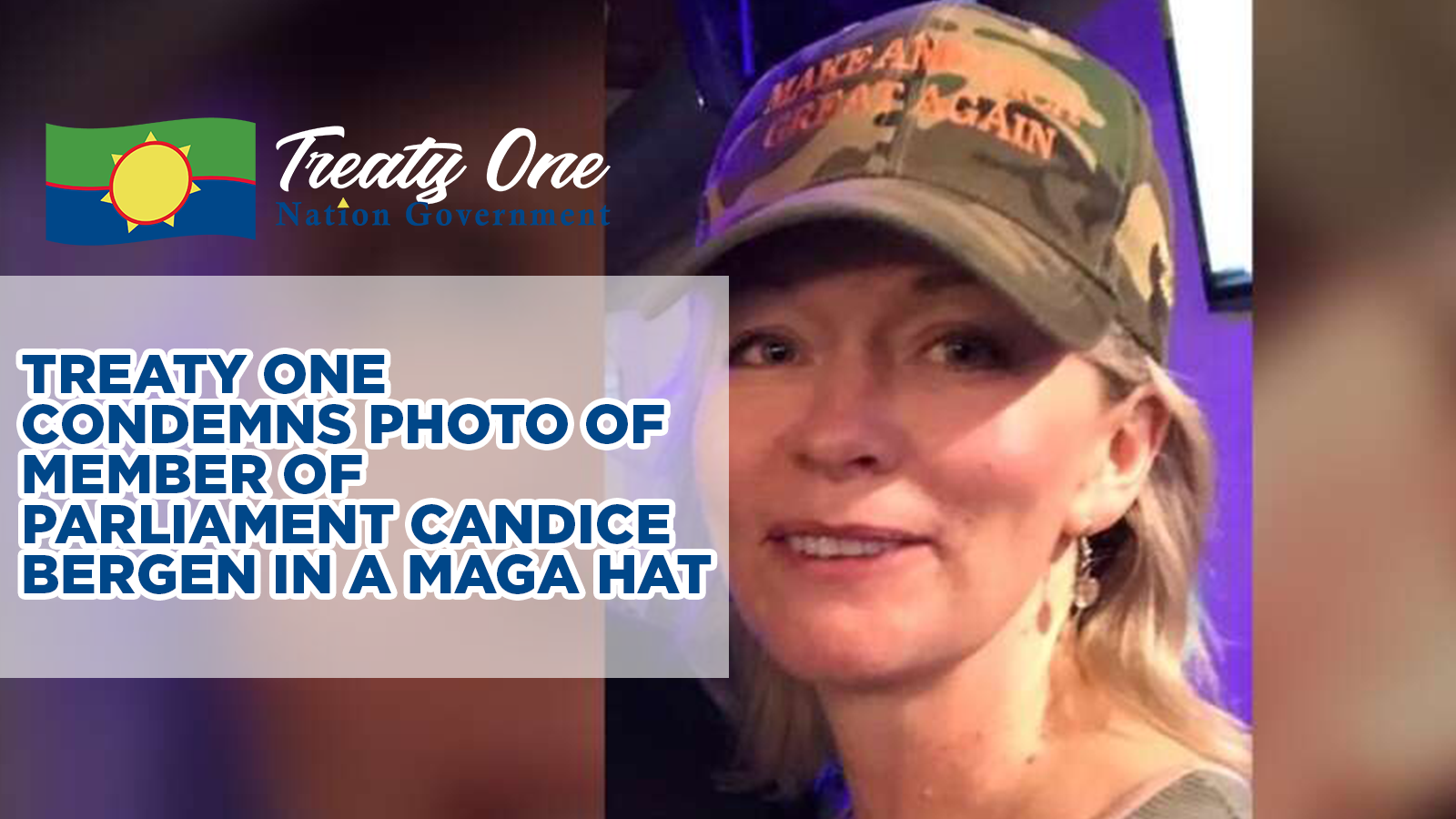 Treaty One Condemns Photo of Member of Parliament Candice Bergen in a MAGA Hat
Manitoba Chiefs Demand Bergen To Step Down From Her Deputy Leader Position of The Conservative Party
The Treaty One Government is appalled by the recently published photo of Member of Parliament (MP) Candice Bergen wearing a MAGA ("Make America Great Again") baseball cap.
Candice Bergen is the current Deputy Leader of the Conservative Party and has been an MP for the Portage-Lisgar riding since 2008.  According to Statistics Canada 2016 this riding has 11.4 percent of the population who identify as Indigenous with two Treaty One First Nation communities, Long Plain First Nation and Swan Lake First Nation.  The largest Indigenous population is the city of Portage La Prairie with well over 3,000.
The MAGA slogan first surfaced in and around 2015 under Donald Trump's run for President in the 2016 United States Elections and it has become a symbol of racism and white supremacy for Trump and his supporters.  From the beginning of his campaign, Trump has shown his values and ideologies on his run for President with disparaging comments about Mexicans and repeated insults towards immigrants.
The MAGA slogan is well known around the world and it has no place in our society. Canada is a multi-cultural country where racists and white supremacist ideologies do not belong.  Demonstrations of support for these types of ideologies by Canadian leaders must not be condoned.
The Treaty One Government calls on the Conservative Party to remove Candice Bergen as the Deputy Leader of the Conservative Party.
-30-