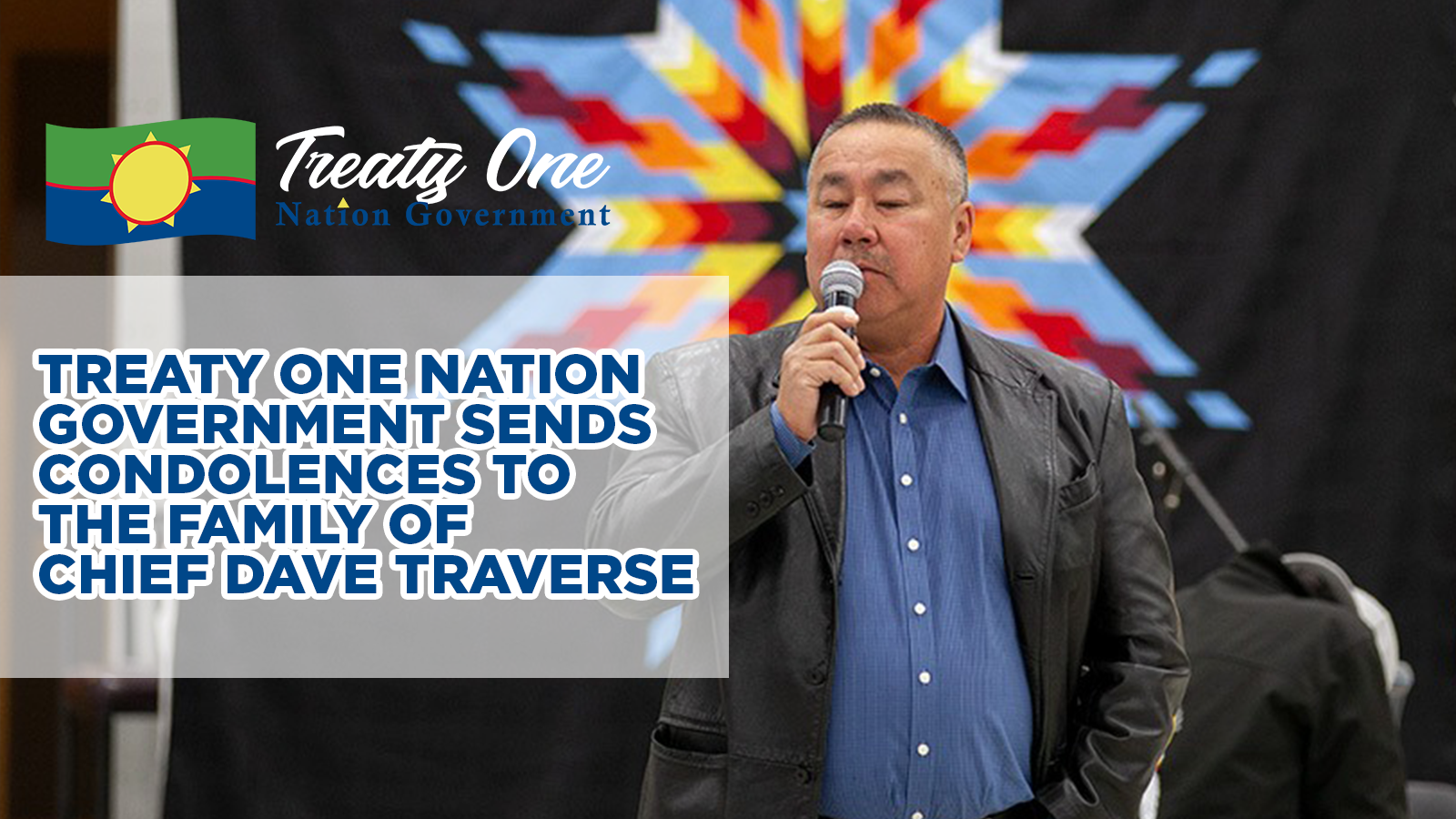 Treaty One Nation Government sends Condolences to the family of Chief Dave Traverse
The Treaty One Nation Government is saddened by the news on the sudden passing of Kinonjeoshtegon (Jackhead) First Nation Chief Dave Traverse.  Chief Traverse died on Tuesday, December 8, 2020.
"We extend our heartfelt condolences to the family of Chief Traverse, to his friends and to the community of the Kinonjeoshtegon First Nation (KFN)," said Chief Dennis Meeches, spokesperson for the Treaty One Nation Government.
"Chief Traverse led his people as Chief of KFN for over two decades. His tireless work and dedication to the betterment of his people was evident not only in his community but throughout the province of Manitoba as well. Chief Traverse was a true advocate and a respected leader," Chief Meeches added.
Chief Traverse's generous nature, his excellent leadership, and his friendship will be sorely missed by many.
Our thoughts and prayers are with his family during this difficult time.
Rest in peace, Chief Dave Traverse.
-30-