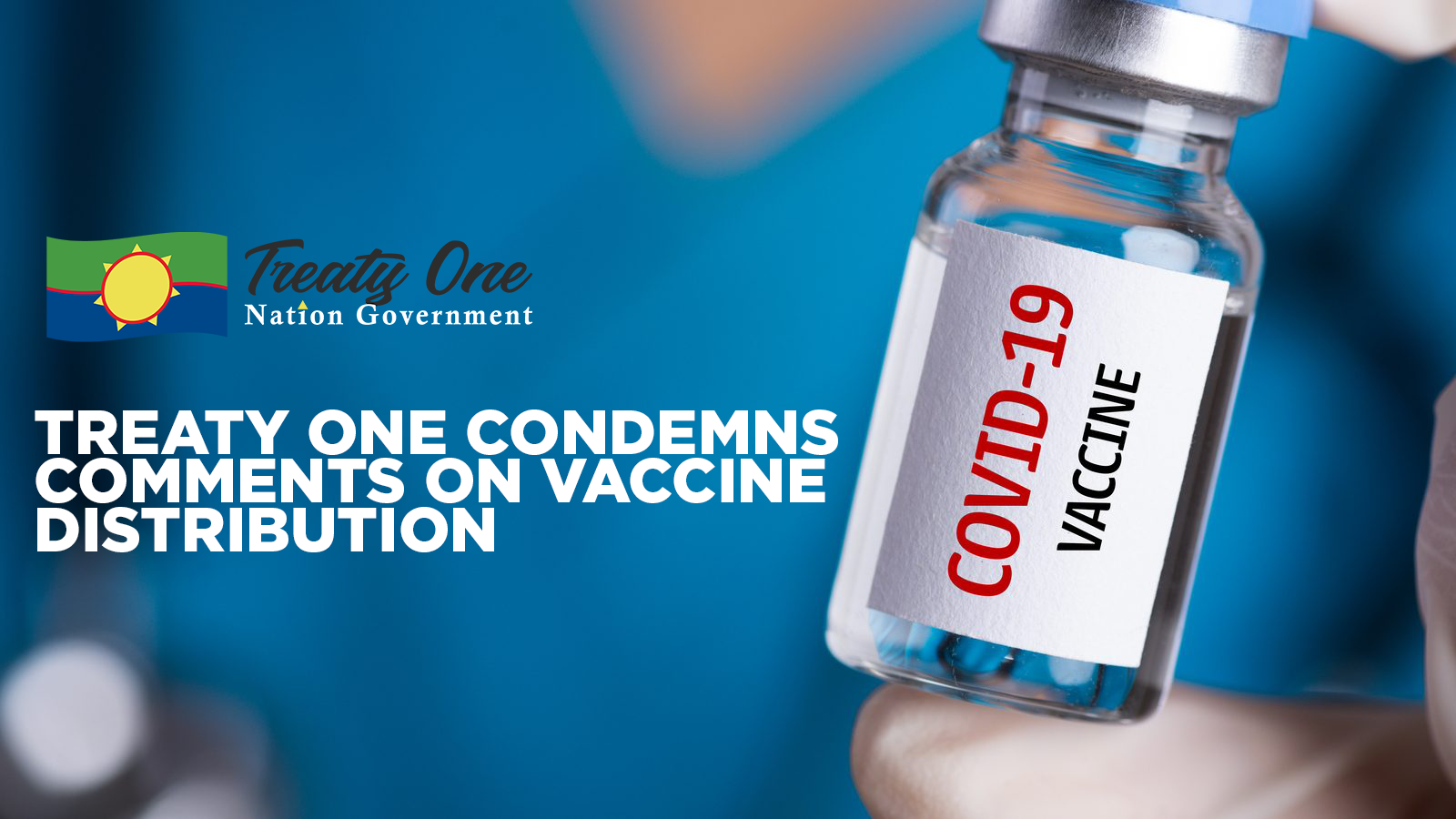 Treaty One Condemns Comments on Vaccine Distribution
Meeting Between Manitoba Chiefs and Premier Must End Racial Overtones:  Chief Meeches
The Treaty One Government has joined forces with other Chiefs and Indigenous organizations in Manitoba in condemning the language used by the provincial government to unnecessarily drive divisions between indigenous and non-indigenous people in Manitoba regarding the distribution of the COVID-19 vaccine.
"As citizens of Canada, we're all in this together," said Chief Dennis Meeches, spokesperson for Treaty One Nations government.  "To drive wedges between us at a time when we most need to join forces in containing the spread of COVID is unconscionable."
Meeches said the National Advisory Community on Immunization proposed four priority groups to receive the first doses: residents and staff of long-term care facilities, people over the age of 80, front-line health care workers and First Nations people with the first batch of vaccine doses estimated at three million.
Treaty One agrees with the roll-out plan and that First Nation people should be among the first group to receive vaccinations.  "Many of our communities have no hospitals or full-time physicians," Meeches said, "plus with over-crowded housing, poor ventilation, and a higher rate of chronic diseases (such as diabetes), First Nation people are more susceptible."
"We are all in this together," Chief Meeches concluded, "so let's put politics aside and protect our most vulnerable first. Targeting the vulnerable first not only saves lives, but it helps stop the spread of this virus which is something we should certainly all agree on."
-30-