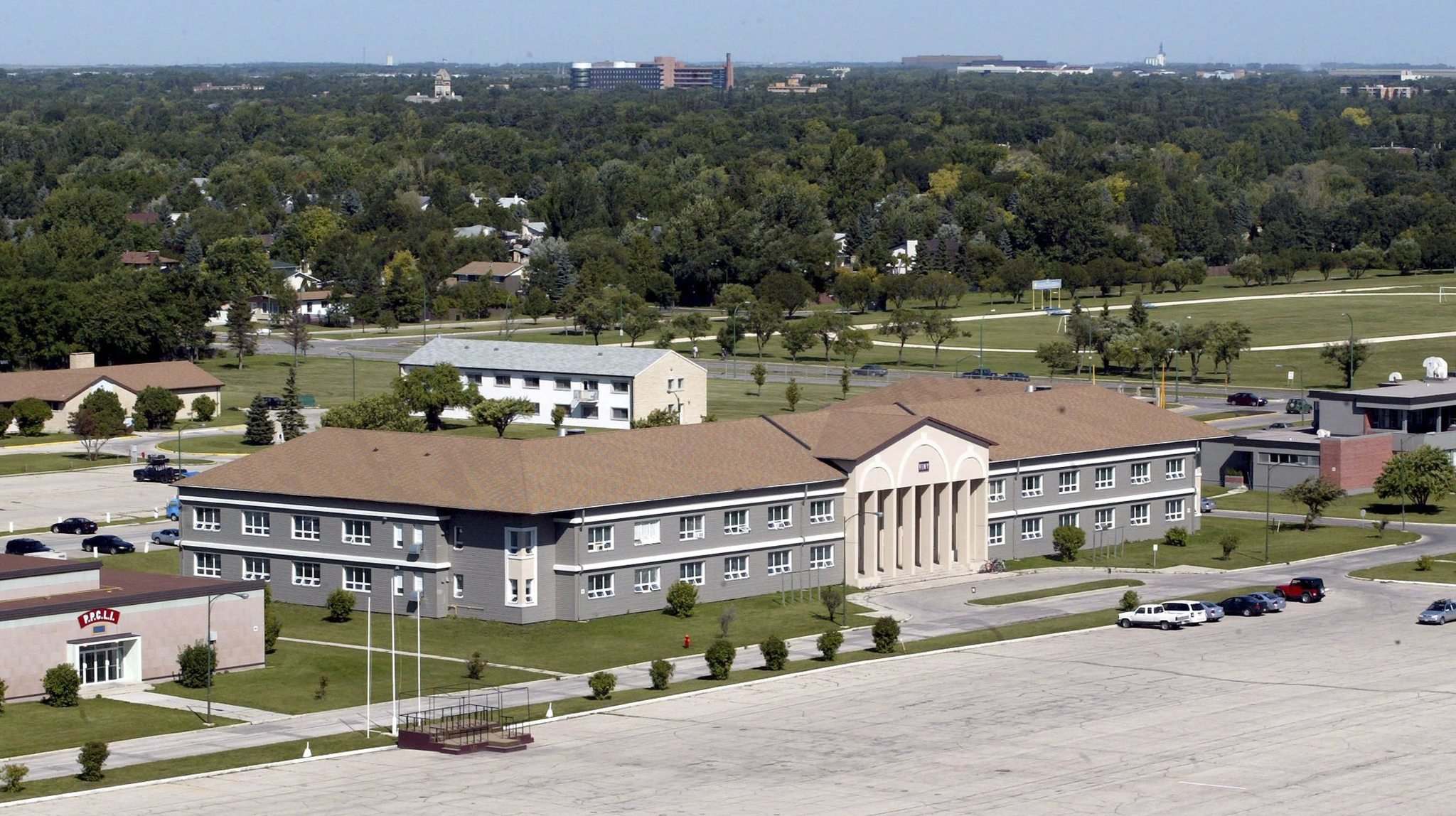 1st Look at Plans for Kapyong Barracks
A redeveloped Kapyong Barracks may include a sports facility, hotel, convention centre, war museum and an Indigenous hospice, a new drawing of the site reveals.
The rendering shows the abandoned military base could also house numerous commercial and residential complexes and gas bars.
The seven Treaty 1 First Nations taking over the site revealed a vision for the urban reserve on Friday at the Aboriginal Chamber of Commerce gala dinner in Winnipeg.
The new ownership group reached an agreement in principle this April to acquire the property from Ottawa, after a protracted legal stalemate over the future of the former military base.
"I believe it's a true blessing," Long Plain First Nation Chief Dennis Meeches said.
Public consultations over the next several months will inform the First Nations' plans for their part of the coveted real estate nestled between the affluent Tuxedo and River Heights residential areas, Meeches said.
The rest of the property, owned by Canada Lands Co., a Crown corporation, may focus on medium- and low-density residential development, the rendering suggests.
The neglected property became an eyesore during the decade-long a legal battle between the federal government, which planned to sell the land, and several First Nations, which claimed treaty rights to the property. The court case was abandoned by the Stephen Harper government in 2015.
The initial rendering shows a dozen commercial buildings lining the west end of Kenaston.

Event-hosting facilities
The first phase of development, around the Kenaston and Taylor Avenue intersection, may consist of a sports facility, hotel, convention centre and gas bar, the initial drawing suggests. Other recreational amenities include a running track and two baseball diamonds.
Real estate would also be set aside northeast of the intersection for commercial and medium-density residential buildings.
Meeches said he wants the site to obtain reserve status and some form of development by Aug. 3, 2021, which is the 150th anniversary of Treaty 1, but he stressed little construction would be complete by then.
"The development of Kapyong will take a very, very long time, probably 10 to 20 years," Meeches said. "We're slowly going to see a staging of businesses, commercial activity there, and housing."
Meeches said he's excited about building an Indigenous war museum at the barracks to acknowledge the site's former purpose and the role of Indigenous people in Canada's military efforts.
He believes the museum would be the first of its kind.
There's a large demand for a hotel and a convention centre, Meeches said. He hopes they will attract major events to the urban reserve.
The idea to build an Indigenous hospice was first floated by retired Manitoba senator Sharon Carstairs, a longtime advocate of palliative care, Meeches said.
"Hopefully we'll be able to see that also come to fruition,' he said.
Kapyong was mostly abandoned in 2004, when the 2nd Battalion Princess Patricia's Canadian Light Infantry moved from the military barracks to the Canadian Forces Base in Shilo, Man.
-Article Courtesy of CBC News