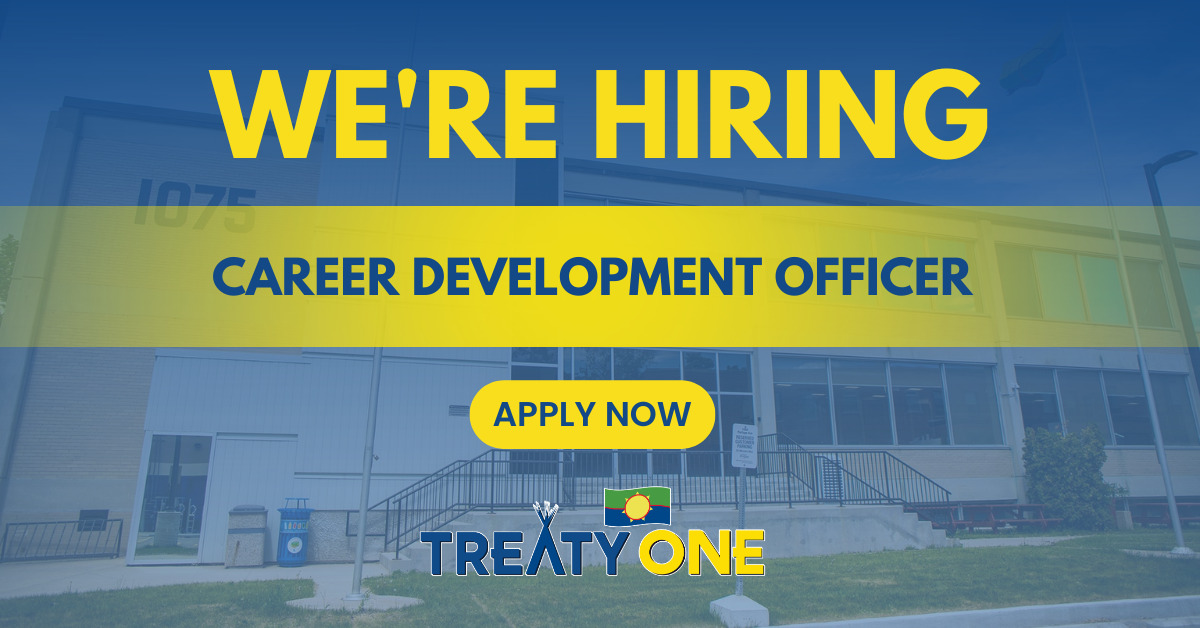 Employment Opportunity: Career Development Officer
TREATY ONE JOB POSTING
Career Development Officer
Treaty One Nations Inc. is actively searching for a dynamic and experienced professional to become a part of our team as a Career Development Officer. This pivotal role involves aligning the demand for skilled labor with the members of the seven Treaty One First Nations. By addressing the unique needs and characteristics of these communities, the incumbent will play a crucial role in fostering economic growth.
ESSENTIAL FUNCTIONS
To empower unemployed, underemployed, and Employment Income Assistance recipients residing within the seven Treaty One First Nations on-reserve. This will be achieved by furnishing them with vital skills, vocational training opportunities, and resources for personal development.
Conduct participant assessments to explore skills, challenges, strengths, and aspirations.
Contribute to the creation of workforce development programs specifically tailored to the needs of the Treaty One First Nations.
Ensure that strategies respect and resonate with the traditions and values of the Treaty One First Nations.
Collaborate with local institutions and industry organizations to coordinate vocational training and skill development initiatives.
Establish relationships with local businesses for the facilitation of placements, internships, and apprenticeships.
Monitor progress and track skill growth and employment outcomes.
Generate comprehensive reports that showcase program effectiveness, and participant successes, and identify areas for further enhancement.
Manage participant data and maintain accurate records of progress and program impact.
KNOWLEDGE, ATTRIBUTES, AND PERSONAL EXPERIENCE REQUIRED:
Strong analytical skills with proficiency in data analysis tools and techniques.
Excellent communication and presentation skills.
Project management skills with the ability to manage multiple priorities and deadlines.
Knowledge of labor market trends and talent acquisition strategies.
Experience in building and maintaining effective relationships with stakeholders.
Familiarity with data privacy and confidentiality regulations.
Join our dynamic team and contribute to the growth and development of our workforce. If you are passionate about workforce development, data analysis, and driving organizational success, we want to hear from you.
CLOSING DATE FOR APPLICATION IS: Open until Filled.
Please submit a cover letter, resume, and three references to:
Blair Strong, Operations Manager
Treaty One Nations Inc.
103-1075 Portage Avenue
Winnipeg, Manitoba R3G 0R8
*Please note resumes without a cover letter will not be considered complete*
Please self-identify as First Nations in your cover letter. Priority will be given to members of Treaty No. 1 Communities. We thank all who apply and advise that only those selected will be contacted for further consideration